Xiaojie (Marta) Meng
孟小洁 律师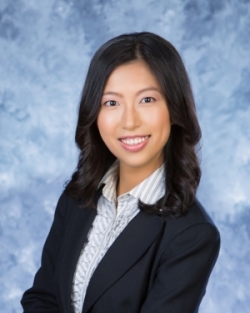 Xiaojie (Marta) Meng is a licensed attorney in the state of California. She practices exclusively in the field of immigration and nationality law. Marta has extensive immigration experience serving a diverse array of clients, including multi-national corporations, small businesses, and individuals from all walks of life. She has counseled and successfully represented clients in multiple areas of immigration law, including employment-based immigrant and non-immigrant petitions, family-based immigrant petitions, VAWA applications, Deferred Action for Childhood Arrivals, naturalization, and discretionary waivers. Marta's current practice focuses primarily on business/employment-based immigration (EB-1/EB-2/EB-3), investment-based immigration (EB-5), non-immigrant work petitions (L1/H1b/O1/E), and immigration aspects of company compliance (I-9/E-verify).
Prior to founding Song & Meng, Marta worked for renowned boutique immigration law firms in Los Angeles and Orange County. Marta earned her Master of Laws (LL.M.) degree from the University of California, Berkeley (Boalt Hall). She received her Bachelor of Laws (LL.B.) degree from the Fudan University in China. She also received her Master of Laws (LL.M.) degree from the Fudan University with a focus on comparative legal history. Marta was a recipient of Jones Day International Legal Fellowship and Baker & McKenzie Scholarship.
Committed to public interest, Marta serves as a volunteer attorney at the SCCLA monthly pro bono legal clinic. Marta is a member of the American Immigration Lawyer Association (AILA), the Los Angeles County Bar Association (LACBA), the Asian Pacific American Bar Association (APABA), and the Southern California Chinese Lawyers Association (SCCLA).  Marta is also a committee member of Fudan University Alumni Association of Southern California.
Marta speaks fluent Chinese (Mandarin/Shanghainese). As an immigrant from mainland China, she has gained valuable personal experience with the immigration system in the United States.  She likes moderate hikes with her husband, friends, and her German Shepherd Lucky.
Representative Cases
Successfully filed Blanket L Petition for multinational corporation and guided employees overseas to obtain L1A/L1B visas at consulate
Successfully obtained L1 extension approval for client with previous L1 extension denial due to executive/managerial duty issue
Successfully obtained EB1C approval for research center in the U.S. with little revenue
Successfully obtained EB5 approval for client purchasing existing troubled business
Successfully obtained EB5 approval for project with job share arrangement
Successfully reopened H1B petition and had the initial H1B denial decision reversed
Successfully obtained H1B approval for start-up company with two employees
Successfully assisted self-employed STEM OPT applicant with E-verify set-up and EAD application
Successfully obtained EB1A approval for entrepreneurs, journalists, filmmakers, athletes, artists, and scientists
Publications
Xiaojie Meng and Deok Song, "Why The Proposed USCIS Memo on Unlawful Presence for F, J and M Nonimmigrants Will Cause More Trouble for Government Itself?" ILW.com, 06 June 2018. Web. (article link)
Xiaojie Meng, "Do You Break the Law by Requiring Workers to Present a Green Card?" EB5Investors, 2017 Vol. 5 Issue 1: 74-80 . Print. (article link)
Xiaojie Meng and Deok Song, "Matter of Z-A- Policy Memo: How Many Employees Must an L1 Manager Supervise?" ILW.com, 16 May 2016. Web. (article link)
Bar Admission
California
People's Republic of China (inactive)
Education
University of California, Berkeley School of Law, LL.M.
Fudan University, China, LL.M. in Legal History
Fudan University, China, LL.B.